1st and 2nd Amendment: Freedom to Hate and Freedom to Terrorize?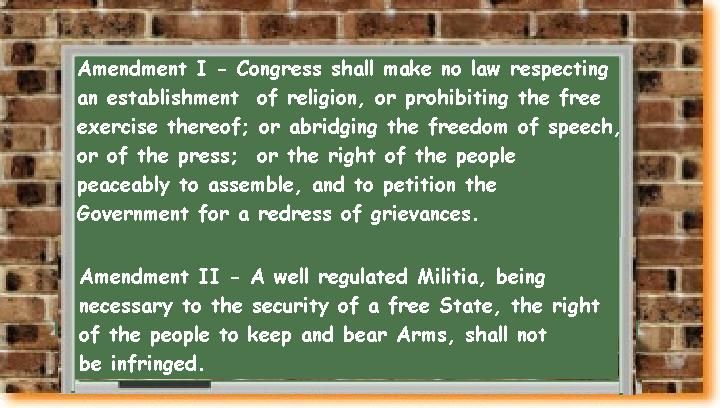 Oh, what a dilemma is Democracy.
The person or people responsible for the Boston Marathon Bombing are perplexing to say the least. They carry within their being, hatred and loathing against something or someone they believe are culpable for the pain they feel, believing themselves to be victims of an uncaring and callous society. They feel a deep need to blame an entity for their actual or imagined suffering and in so many cases, it winds up being the government.
I did a little research on a person that displayed the classic psychotic symptoms that resulted in a complete breakdown of the reality they lived in; a mental collapse so severe that this person started planning a strike-back against their delusional enemy 'The Government'.
Timothy McVeigh was the embodiment of this type of mindset, he planned such a heinous and monstrous plot against society without one single hesitation that what he was doing might be over-the-top and too vicious. Upon reading his bio, I couldn't help but think about the United States Constitution, with its 1st and 2nd Amendments; we are dangerously surrounded by individuals who live in a reality that's made up of fear and hate that sometimes can and does erupt in a complete paroxysm of rage. Please read the excerpt below and click the link on Timothy McVeigh. thinkingblue
Timothy James "Tim" McVeigh (April 23, 1968 – June 11, 2001) was an American terrorist who detonated a truck bomb in front of the Alfred P. Murrah Federal Building in Oklahoma City on April 19, 1995. Commonly referred to as the Oklahoma City Bombing, the attack killed 168 people and injured over 800. It was the deadliest act of terrorism within the United States prior to the September 11, 2001 terrorist attacks. As of 2013, the bombing remains the deadliest act of domestic terrorism in United States history.

McVeigh, a militia movement sympathizer and Gulf War veteran, sought revenge against the federal government for their handling of the Waco Siege, which ended in the deaths of 76 people exactly two years prior to the bombing, as well as for the Ruby Ridge incident in 1992. McVeigh hoped to inspire a revolt against what he considered to be a tyrannical federal government. He was convicted of eleven federal offenses and sentenced to death. His execution took place on June 11, 2001 at the Federal Correctional Complex in Terre Haute, Indiana. Terry Nichols and Michael Fortier were also convicted as conspirators in the plot.

Childhood

McVeigh was born in Lockport, New York, the only son and the second of three children of William and Mildred "Mickey" McVeigh. His parents divorced when he was ten years old and he was raised by his father in Pendleton, New York.

McVeigh claimed to have been a target of bullying at school, and he took refuge in a fantasy world where he imagined retaliating against the bullies. At the end of his life, he stated his belief that the United States government is the ultimate bully. Most who knew McVeigh remember him as being withdrawn, with a few describing him as an outgoing and playful child who withdrew as an adolescent. McVeigh is said to have had one girlfriend during his childhood, later stating to journalists he did not know how to impress girls. According to his authorized biography, "his only sustaining relief from his unsatisfied sex drive was his even stronger desire to die."

While in high school, McVeigh became interested in computers and hacked into government computer systems on his Commodore 64, under the handle "The Wanderer", borrowed from the song by Dion DiMucci. In his senior year, McVeigh was named Starpoint Central High School's "most promising computer programmer," but he maintained relatively poor grades until his 1986 graduation.

McVeigh was introduced to firearms by his grandfather. He told people he wanted to be a gun shop owner and sometimes took firearms to school to impress his classmates. McVeigh became intensely interested in gun rights after he graduated from high school, as well as the Second Amendment to the United States Constitution, and read magazines such as Soldier of Fortune. He briefly attended Bryant & Stratton College before dropping out.

Military life

In May 1988, at age 20 McVeigh graduated from U.S. Army Combat Engineer School. While in the military, McVeigh used much of his spare time to read about firearms, sniper tactics, and explosives. McVeigh was reprimanded by the military for purchasing a "White Power" T-shirt at a Ku Klux Klan protest against black servicemen who wore what he viewed as "Black Power" T-shirts around the army base.

McVeigh was awarded a Bronze Star for his service in the first Gulf War. He was a top-scoring gunner with the 25mm cannon of the Bradley Fighting Vehicles used by the U.S. 1st Infantry Division to which he was assigned. He served at Fort Riley, Kansas, before Operation Desert Storm. At Fort Riley, McVeigh completed the Primary Leadership Development Course (PLDC). McVeigh later said that the Army taught him how to switch off his emotions. He had special lifesaving training and he may have saved the life of a comrade who had life-threatening shrapnel wounds.

McVeigh aspired to join the United States Army Special Forces (SF). After returning from the Gulf War, he entered the selection program to become an SF soldier, but quit after his psychological profile categorized him as very unsuitable for SF. Shortly thereafter, McVeigh decided to leave the Army. He was discharged on December 31, 1991.

Post-military life

After leaving the army in 1992, McVeigh grew increasingly transient. At first he worked briefly near his hometown of Pendleton as a security guard, where he sounded off daily to his co-worker Carl Lebron, Jr. about his loathing for government. Deciding the Buffalo area was too liberal, he left his job and began driving around America, seeking out his old friends from the Army.

McVeigh wrote letters to local newspapers complaining about taxes: MORE HERE: http://en.wikipedia.org/wiki/Timothy_McVeigh


An Example Of People Who Harbor Hate:
Read article here: http://news.yahoo.com/ariz-bill-passed-makes-cities-sell-turned-guns-125026520.html