ARCHIVES
With One Full Sweep of the Tongue, Pope Francis Punches Us Back to the Dark Ages
Read More Here: http://www.firstpost.com/world/charlie-hebdo-attack-friendly
-punch-of-pope-francis-needs-a-counter-and-heres-why-2049685.html
~~~
With One Full Sweep of the Tongue,
Pope Francis Punches Us Back to the
Dark Ages
"One cannot provoke, one cannot insult other people's faith, one cannot make fun of faith. There is a limit. Every religion has its dignity… in freedom of expression there are limits."
~Pope Francis~
A thinking mind would like to know: in what world does Pope Francis, reside in. It cannot be the world that freethinking minds live in; a world where we are free to try and understand each other instead of hurting one another for thinking or believing differently.
A system of forcing one's beliefs down collective throats that have an entirely different outlook on the question of being, can never survive long term. Only a, Live and let Live society, that permits one to speak their mind without reprisal fears of prison or death.
Mr. Pope Francis, I would also like to know, what part of Freedom of Speech do you not understand and how about that Biggie, Separation of Church and State, which benefits religions (as well as individuals) by allowing followers to practice their religious beliefs without the fear of punishment by government?
If Pope Francis (by his ridiculous statements that he made after the Charlie Hebdo massacre) wholeheartedly believes in what the convoluted bible passage states, AN EYE FOR AN EYE and can somehow convince all of humanity (not just Catholics) that it should be the law of the land; then why not Bring Back the Guillotines.
--Over some 200 years of use, the guillotine claimed the heads of tens of thousands of victims ranging from common criminals to revolutionaries, aristocrats and even kings and queens. More than just a gruesomely effective killing machine, "Saint Guillotine" served as a symbol of the French Revolution and cast an infamous shadow over much of the 18th, 19th and 20th centuries.- More Here--
Bring Back the Dark Ages.
--The Dark Ages were a tumultuous time. Roving horse-bound invaders charged the country sides. Religious conflicts arose; Muslims conquered lands. Scarcity of sound literature and cultural achievements marked these years; barbarous practices prevailed. - See more here--
Bring Back Stoning for all.
--Stoning, or lapidation, refers to a method of execution in which an organized group throws stones or rocks at the person they wish to execute. Although it takes many different forms, stoning has been used throughout history and in many religious and cultural traditions as a kind of community justice or capital punishment. - See more--
Bring Back WITCH HUNTS
and Burnings at the Stake
--Deliberately causing death through the effects of combustion, or effects of exposure to extreme heat, has a long history as a form of capital punishment. Many societies have employed it as an execution method for such crimes as treason, rebellious actions by slaves, heresy, witchcraft and perceived sexual deviancy, such as incest or homosexuality. More Here--
If all these (and many more) legal barbarous methods, returned from the Dark Ages and Beyond, to keep people subservient, then 'Critical Thinking' just lost the war and we who make up The Masses shall continue down our evolutionary path with a brain that will most definitely emaciate. Thus, driving us back to the caves where we will huddle and live in fear until the next catastrophic global event or mass extinction occurs.

PS: All these thinking minds lost by cowardly, infantile men who cannot Think for Themselves, therefore are doomed to follow a dogmatic course of inhuman bullying And Pope Francis can only come up with this non-thinking, one-dimensional banality…?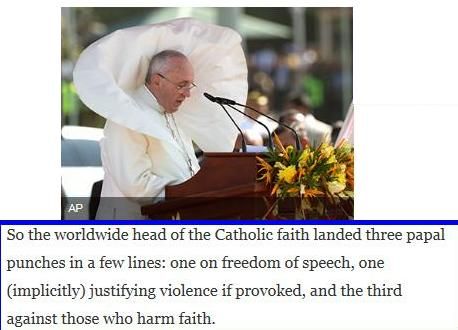 ARCHIVES
Tea Party Baby Votes To Cut Food Stamps by 40B
The Internet A Place For Murder
Orange Is the New Color of Greed
Military - Atheists Need Not Apply
8 Ways Privatization Is Harmful
The Crook Who Stole Mail Delivery
BGOP-ears Compete With People for Food
The GOP Turned Political Debate Into A Joke!
Critical Thinking/GOP HATE IT!
Latest Right-Wing Hate on Trayvon Martin
ALEC To Blame for Murder Verdict
De ja vu - Excerpts From the Rodney King Case
Gun People: Zimmerman Duty To Murder
ZIMMERMAN MURDERED July 13, 2013
Fl literally gave George Zimmerman license
GOP Don't Care If Children Go Hungry
Mark Ruffalo Hits The Proverbial
Rand Paul To Make Abortions UNSAFE!
Tea Party History 101 - 2 Easy Lessons
Trayvon Martin Case Proves Bigotry
Not Human! Picture of the Day.
Bring Back Paula Deen Facebook
Trayvon Martin Would Be Alive Today
Paul Ryan Health Care Destroyed
GOP to See Poor Children Go Hungry.
Impeachment? It's Silly to George Will
GOP Tea Party Cretins Jump The Shark!
USA Leads In 1st Day Deaths for Newborns
Tea Party NRA's Dance On Graves Victims
Enlightenment Led To The Holocaust
Coming Out To Higher Consciousness
Fanaticism Winner - Common Sense Loser!
Look What Dropped In On Facebook Wall
Study and Remember These Faces
The GOP Afraid Of Gun Control?
Marketing's One Motivation - Sell,
Sell.The Right To Vote, A Long Hard Struggle.
Asteroid Close Encounter With Earth
Ted Nugent - A Real Piece of Work (shit)
Mayors Against Illegal Guns Bowl Ad
Common Sense Gun Laws of Japan
Violence Against Women Act Expires
Republican Hypocrisy Rides Again
Newtown Massacre of Little Children
Obama To Give The GOP A Lollipop?
GOP Acts Out The Terrible Two's .
The GOP's Hands Are Quite Busy
Strong Segregationist Strain in U.S
Lloyd Blankfein, Ebenezer Scrooge
>live without becoming an old jackass.
Read Agenda 21, Glenn Beck's novel?
Democratic Socialism Scare Ignorant People
Accomplishments of President Obama
Mitt Romney's Halloween Special
GOP Tea Party The American Taliban
Bruce Springsteen to Join Obama
Serious Reasons To Vote For Obama
$$ Mitt Romney Style $$
Hey Mitt, Can You Handle More Truth?
Mitt, A Dose Of Truth, Can You Handle It?
Scalia and His Cobweb Thinking
David Letterman: "Romney's Yellow!"
Is Romney's Brain About To Blow?
Creationism – The Study of Darkness
Romney's Success vs. Romney's Greed